Great performances attract Great performers
Excelsoft comprises of 700+ professionals who have the qualifications, talent, expertise, experience, technological know-how, and thought leadership to offer our clients the very best in eLearning. Our team is organized to spearhead our strategic initiatives in eLearning and assessment interests of educational publishers, universities and schools, the government, defense and corporate sector
Prof. M H Dhananjaya
Prof. Dhananjaya has over five decades of experience in Education, Institution planning, Strategy and Management. He was the Director (Technical), and currently Advisor, JSS group of Educational Institutions. Being an eminent educationist, a strategic thinker and a professional executive, he has been instrumental in the setting up of a large number of educational institutions and implementing innovative pedagogical models in them. He was the Special Officer to setup Visvesvaraya Technological University (VTU), and has been a member of several key committees at the State and the National level.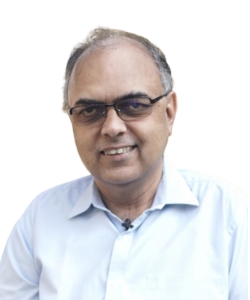 D. Sudhanva
Mr Sudhanva established Excelsoft as a technology company focusing on innovative technology-enabled solutions in the education space. An Instrumentation Engineer, taught for a short period in a US University and returned to work for companies such as Kirloskar and Wipro. He was a Senior Consultant to World Bank and has been a member of several Advisory Committees, Boards of Studies and Academic Councils of several universities and institutions.
Mahesh Jambardi
Mr. Mahesh Jambardi is an executive with 20 years of global and diverse industry experience covering areas of database technologies, airline solutions and education technologies. Has lived and worked with customers, across multiple continents. Has held diverse managerial positions in engineering, product management, consulting, business development, and operations. Key areas of his passion include conceptualizing and building technology products for education that make significant impact on student outcomes.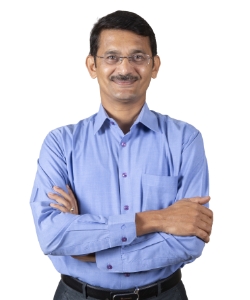 H M Prashanth
Head – Corporate Strategy
Mr Prashanth  has over 25 years of expertise and experience in corporate learning and development. He has worked in various corporate functions at Excelsoft that include business development, marketing and operations. With deep understanding of the primary and secondary education systems, coupled with a strong belief in constructivist learning models, he has led a wide range of pedagogically sound educational initiatives of Excelsoft.
Mr. Prashanth has Engineering degree and an MBA.
Ajay Kulkarni
Head – Business Development
Mr Ajay Kulkarni spearheads all the Business Development efforts of Excelsoft. With 20+ years of experience, Ajay brings with him in-depth knowledge of the education technology requirements and solutions for the same. Ajay's exposure to global markets and a good understanding of the cultural aspects of different regions helps establish a great relationship with our partner organizations.
Mr. Ajay Kulkarni is an Engineering graduate and has a post-graduation in Management.
Shivakumar S
Mr. Shivakumar has 25-years long tenure at Excelsoft. His diverse career at Excelsoft encompasses various roles in Business Development, HR, Administration, Infrastructure Management, and Procurement, as well as Governmental liaisons. He has prudent business knowledge and is involved in the administration of Excelsoft offices in India.
Mr. Shivakumar is a Mechanical Engineer with a post-graduation in Systems and Management.
Ravi S
Mr. Ravi has more than two decades of experience as a finance professional and heading finance in Excelsoft as CFO for more than 11 years. He brings deep experience in financial management, accounting, audit, taxation, ERP implementation, and process design. He is a member of the Institute of Chartered Accountants of India and the Institute of Cost and Works Accountants of India.