SaaS-based Online Proctoring, Here to Stay!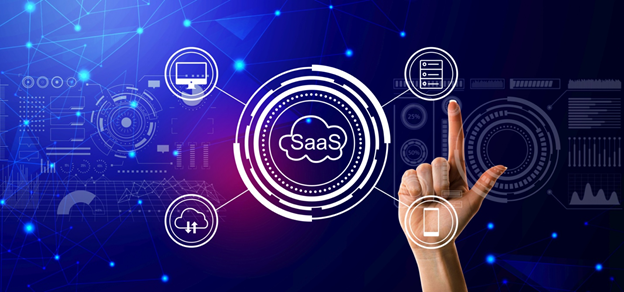 The pandemic in 2020 brought upon the realization and the critical need for organizations to equip for a ready transition to digital assessments in such unforeseen circumstances. These organizations include educational institutions, universities, certification and testing organizations, government bodies, and many more. With digital assessments came the need to adopt remote or online proctoring to ensure the integrity of exams delivered, especially in high-stake exams. Smaller businesses also looked to online proctoring solutions for administering and monitoring exams in small scale with economical budgets and resources.

Enter, a SaaS-based proctoring solution! A SaaS model of software has multiple benefits for any organization or individual using such an offering, not limited to but including – low setup and infrastructure costs, pay for what you use, scalability, accessibility from anywhere, easy customization, and more. In keeping with other cloud services, SaaS offers small businesses an opportunity to disrupt existing markets while taking advantage of fair SaaS pricing models.

We are now in the post-pandemic era with businesses and organizations slowly transitioning back to physical spaces. However, the world saw the opportunity and power of online learning and assessments, including the advantages of online proctoring, and we think it is here to stay.
Why a SaaS solution for Online Proctoring?
In the context of online proctoring solutions, a SaaS-based solution minimizes the barrier to entry for small organizations looking to embrace digital assessments and proctoring. A single-hosted SaaS instance can support several organizations with multi-tenancy, reducing costs for businesses that use the proctoring platform with a pay-as-you-use pricing model.

During the pandemic, an increasing number of organizations, small and large, adopted online proctoring solutions to monitor and maintain the integrity of digitally administered exams. This surge in adoption has helped solution providers further understand the various proctoring needs of organizations worldwide based on exam needs, budget, resource availability, and more. It has further enabled multiple layers of proctoring services to emerge providing the flexibility of choice to businesses wanting to use online proctoring. With the SaaS-based model, businesses can pick and pay only for the proctoring services they choose, making it more economical and convenient. Consider an example of an institution wanting to deliver online exams in a remote location with poor internet access. They may choose only to avail of the image-based record/review proctoring service and may additionally opt for AI-based screening of recorded images. In such a case, they will need to pay only for what they pick.

For larger businesses, it allows them to explore the services that best suit their requirement. They can either choose to scale on the SaaS platform or probably opt for an enterprise version of the solution.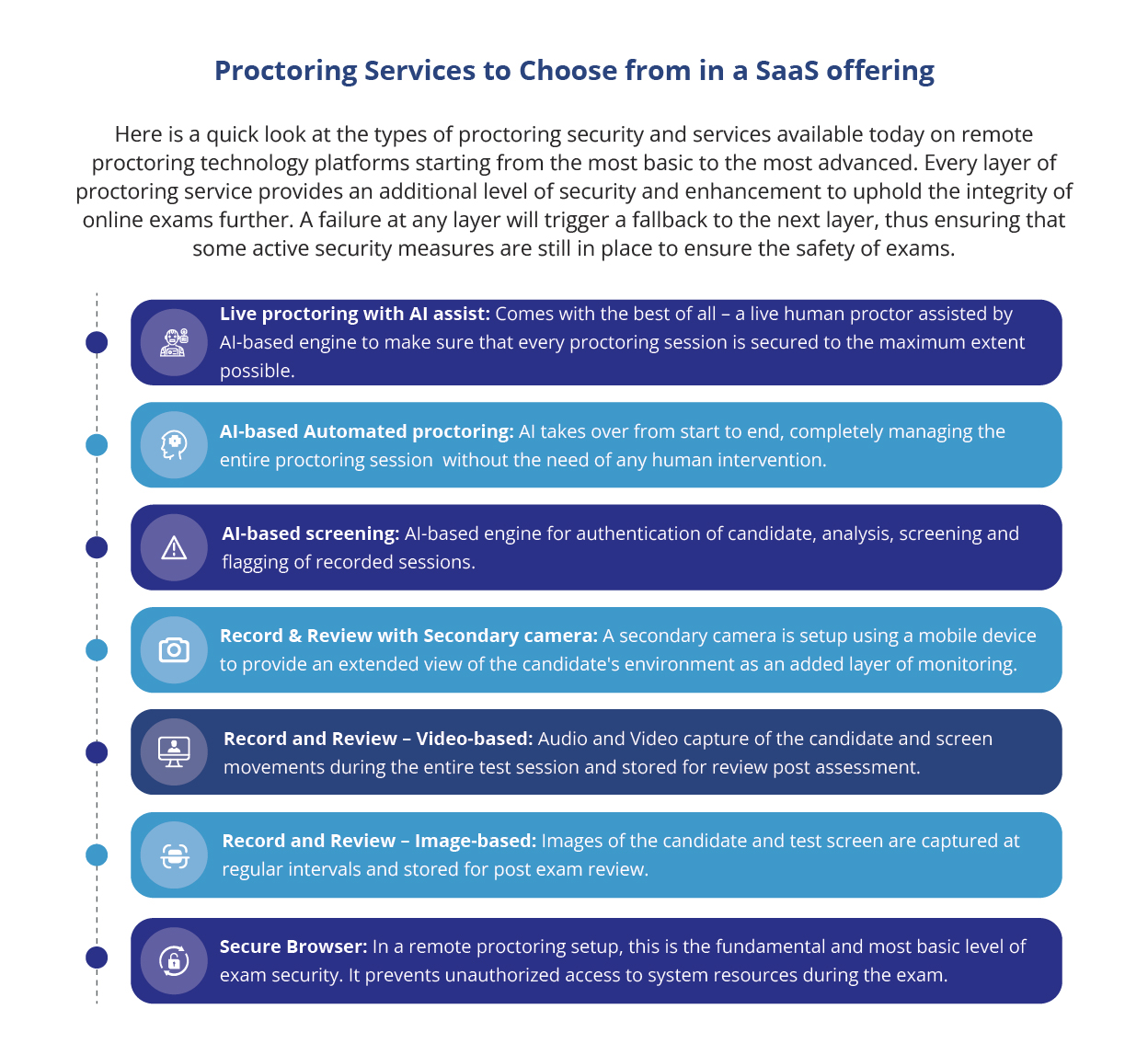 Conclusion
With a SaaS-based proctoring solution, businesses or organizations can onboard quickly and start using the proctoring services immediately. A business can simply register on the web-based proctoring platform, select the type of proctoring services required and pay for the bundle of services chosen to obtain a license for usage, with which they can begin to use the platform for conducting and monitoring online exams without delay. This breaks the conventional method of purchasing software as the platform can offer a usage-based subscription like the number of tests. It can even easily integrate with any standard compliant test delivery platform with just a few simple configurations within the SaaS application.SaaS-based proctoring solutions have been around for quite some time now, but such advantagesimply that they will continue to be the preferred choice for the foreseeable future.

Excelsoft's easyProctor offers a comprehensive SaaS-based online proctoring solution alongside a suite if digital assessment solutions for any organization looking to transition to online testing. Contact us to know more about how our products can help you transform.